Mind and Body Wellness Programme
Integrating breath work, meditation, mindfulness and yoga for holistic health
Empowerment Workshops
Workshops to develop positivity bias and improve wellbeing
Spirit of Nature
Fun, healthy outdoor activities to promote fitness, wellbeing and social interaction
Happiness and Wellbeing Groups
Community groups to encourage social interaction, fun activities and learning.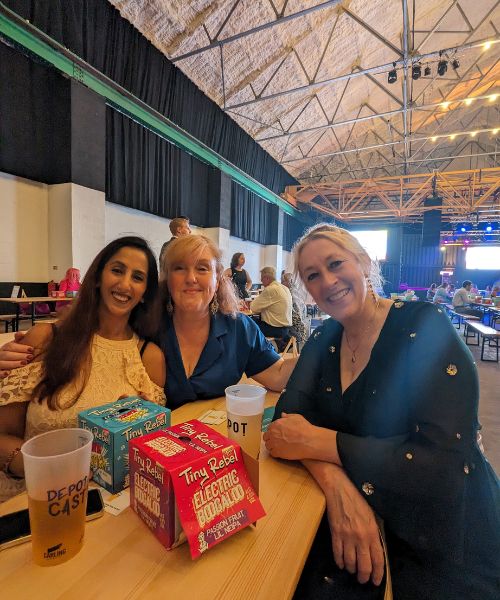 Thriving Communities is a not-for-profit Community Interest Company with a mission to create positive, healthy, happy and thriving communities throughout South Wales.
We are a group of well-being and positive psychology ambassadors who passionately care about helping and serving others and are supported by a dedicated team of volunteers
The company was founded in September 2021, but grew rapidly end of 2022 when founding directors Mel Jones and Claire Bellavia decided to bring on board two further directors: a GP who heads up Pengam surgery in Blackwood and has championed the Mind and Body Wellness Programme and Esther Apoussidis, an holistic therapist and Energy Alignment Method mentor, who is an expert in creating positive energy flow and living in alignment with your higher self. For personal reasons Claire stepped down as Director in July 2023.
Introduction Thriving Communities is excited to present a series of empowering events hosted at the Van Community Centre in Caerphilly. Thanks to the funding received from the Van Community Council, we're thrilled to offer these events free of charge, aiming to...

Our Partnerships & Support Organisations: